Savannah, Georgia Car Donations Give Our Heroes a 2nd Chance at Life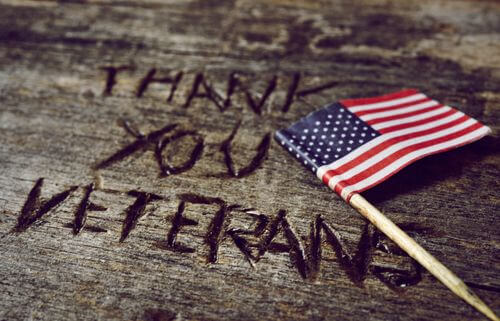 Contributing to our Savannah, Georgia car donations program is like throwing a rope to rescue someone who's in a really tough situation. The person on the other end of the rope happens to be a homeless war veteran who begs for money or cries out for help on the streets of Savannah. This makes you wonder what this man's story is and how you could help make it a happy ending.
Don't take our veterans for granted, and allow this situation to continue. That's a great reason to support our organization and donating your unwanted vehicle. We offer a track record of helping local veterans, as well as a process that takes the guesswork out of the procedure.
Stand Up Now for Veterans
If you're ready to salute to american veterans, take the next step, and call  1-877-892-4494 to arrange a car donation. We accept almost any vehicle, in any condition, including boats, RVs, and motorcycles. Multiple donations are also welcome. As a token of our gratitude, we'll send a tax donation receipt within 10 days, confirming you've done your part. We handle everything, so there's never any need to shop around for a donation. Contact us today, and see what your gift of transportation can do. Thanks again for your support.
Help Veterans Today
No need to deal with the hassles of selling!
Extra garage space!
We'll take care of the paperwork!
Do it Today - Donating a car in Savannah
We'll arrange a pickup time that's convenient for you. And in just a few days you'll be rid of that old auto or other vehicle that's been taking up space and costing you insurance and registration fees.
Making an Atlanta car donation saves you all the time, trouble, and cost of repairing or getting rid of an old vehicle.
Plus when you donate a car to veterans in Atlanta you receive a tax deduction and be contributing to our partner veteran nonprofit organizations that provide vital services to our nation's heroes. When people in the area donate autos or other motor vehicles, everyone benefits.
Donate a vehicle today by completing three easy steps:
Donate your car calling our donation specialists at 877-892-4494
We'll arrange for a convenient pickup time today for your car donation.
You will get the maximum tax deduction.
Donating is that easy. No paperwork, no headache, zero cost.
We also pickup cars from anywhere in Georgia, including Atlanta, Augusta, Athens, Savannah, Columbus, Roswell, South Fulton.