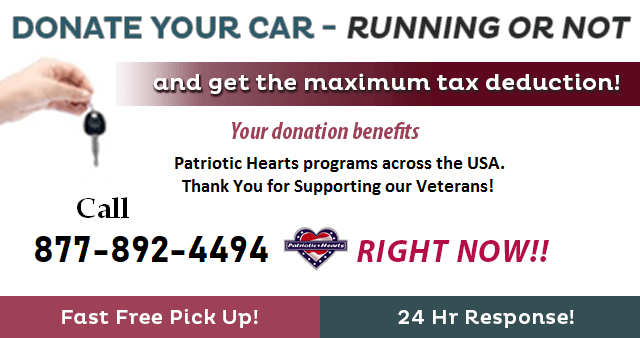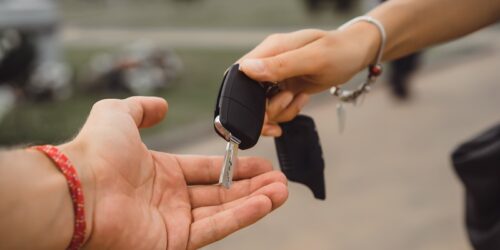 How it works
1
Donate your car calling our donation specialists at 877-892-4494
2
We'll arrange for a convenient pickup time today for your car donation.
3
You will get the maximum tax deduction.
Donating is that easy. No paperwork, no headache, zero cost.
A Look at Automobile Charitable Donations
Do you own an unwanted vehicle? Or maybe a boat that just sits in your driveway and never gets used? Did you know that you can donate it to charity and get a federal tax deduction?
In 2011, American charities received 298.3 billion dollars in donations and charitable giving. One of the popular revenue streams for charitable organizations is vehicle donation programs.
The Type of Vehicles that are Eligible for Donation:
Most charities will accept almost any vehicle, regardless of whether or not it is working condition. Donate a vehicle to veterans from the list below.
Primary Vehicles
✅ Cars
✅ Trucks
✅ SUVs
Secondary Vehicles
✅ Trailers
✅ Motorcycles
✅ Off-road vehicles
Additional Vehicles
✅ RVs
✅Boats
✅ Watercraft
Why Donate a Vehicle to Veterans Charity
The donor gets a tax break: When you turn in your vehicle to the charity, they will provide you with the necessary tax forms, including IRS Tax Form 1098-C : The Written Acknowledgement of Vehicle Contribution. Several factors will determine the exact amount of deduction you will eligible for, but the figures are usually 10 – 15 percent less than the fair market value of the vehicle. Also, if the fair market value of your vehicle is greater than $5000, you must have it independently appraised before you donate it. Depending on your income tax bracket, choosing to donate rather than sell your unwanted automobile can be a good idea.
Research The Fair Market Value of Your Car
The money stays in the community: In most cases, the proceeds that the charity receives from the sale or use of the vehicle are used to directly assist people in need within the community. Rather than selling the cars at auction, some charities will refurbish them and give them to needy families in the community. In case of Patriotic Hearts, money goes to disabled Veterans, to support Veteran families, and to provide employment opportunities to Veterans.
You don't have to go through the hassle of selling your used car: When you donate to a reputable organization, they will make the donation process virtually hassle-free. In most cases, you simply contact the charity and schedule a pick-up time. They will have their towing service haul-away the automobile and the proper tax paperwork will be mailed to you within approximately 2 weeks of the donation date. It's basically as simple as that.
We Accept Car Donations for Veterans in All 50 States: